Water Softening & Filtration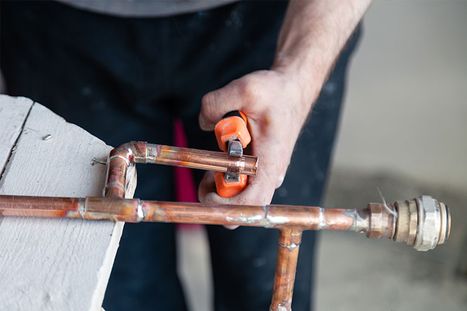 Put Your Trust in Our Experience
Whether it's in your home or business, you deserve to have water that's clean. That's why if you're in need of water softening or filtration services, the team at Master Tech Plumbing is here to help. Each plumber on our team brings more than two decades of experience to each job we undertake. The end result? Service you'll approve of and a job well done.
If you have hard water, you may be wondering whether a water softener or a water filtration system is the solution. The good news is that when you turn to the pros at Master Tech Plumbing, we'll assess your specific situation in order to provide you with the best solution for your unique needs.
Schedule a Visit Today
Whether water softening or water filtration best suits your needs depends on a number of things, but one thing you don't have to wonder about is whether or not you've chosen a reliable plumber. At Master Tech Plumbing, we take pride in serving our community in Charlotte and nothing brings us greater satisfaction than a job well done.
Ready to schedule a consultation? We'd love to hear from you, so reach out today to get the help you need, and rest assured that you're in good hands with Master Tech Plumbing.
Need to hire a plumber for your home or business in the Charlotte area? Look no further than Master Tech Plumbing.
We are Charlotte's premier plumbing service company, offering high-quality solutions to meet your needs. Master Tech Plumbing is committed to solving any plumbing problem in your home or commercial building. Call us now at (980) 613-8587 or fill out the form below to get started.