Water Piping Repair & Installation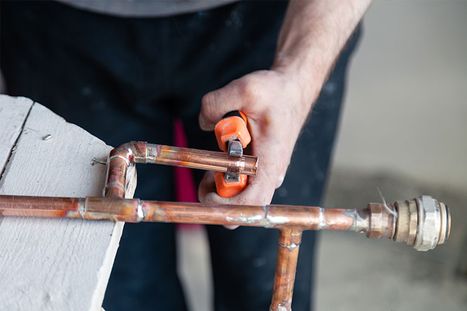 Put Your Trust in Our Experience
If you have old or plastic tubing piping, it's only a matter of time before you experience plumbing problems. At Master Tech Plumbing, we can repair and replace older piping both quickly and affordably, ensuring that your plumbing line is up to the task.
Of course, in addition to repairs, we also offer installation services to suit a variety of different situations. Whether you are renovating a building and need to start from scratch or you're building a new home that's getting its first plumbing line, our team of experts is here to lend a helping hand.
Schedule a Visit Today
Whether water softening or water filtration best suits your needs depends on a number of things, but one thing you don't have to wonder about is whether or not you've chosen a reliable plumber. At Master Tech Plumbing, we take pride in serving our community in Charlotte and nothing brings us greater satisfaction than a job well done.
Ready to schedule a consultation? We'd love to hear from you, so reach out today to get the help you need, and rest assured that you're in good hands with Master Tech Plumbing.
Need to hire a plumber for your home or business in the Charlotte area? Look no further than Master Tech Plumbing.
We are Charlotte's premier plumbing service company, offering high-quality solutions to meet your needs. Master Tech Plumbing is committed to solving any plumbing problem in your home or commercial building. Call us now at (980) 613-8587 or fill out the form below to get started.