Sewer Line Cleaning & Repair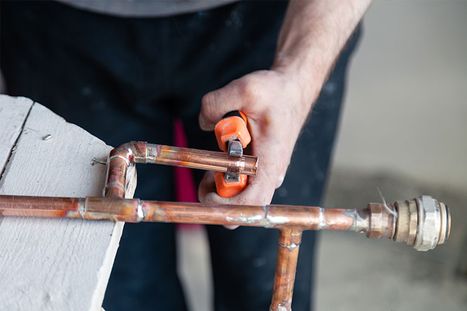 When There's A Lot On the Line, Trust Our Team
A sewer back-up can be a nightmare — and although it can feel incredibly overwhelming, the good news is that the experts at Master Tech Plumbing will work quickly to get to the bottom of the situation. No one wants to have to deal with an issue with their sewer line, but when you choose to enlist our help, you can count on us to make your problem a thing of the past.
Live in an older home and suspect that roots have grown into your sewer line? We can help. Have a new home and a sewer line that's not quite behaving the way it's supposed to? We'll be there for you. At the end of the day, no matter your situation, we want you to know that each of our plumbers brings 20 years of experience to the job to provide you with a satisfying resolution to your sewer line issues.
Schedule a Visit Today
Master Tech Plumbing can clean and repair sewer lines that are clogged with roots or damaged, so if you're experiencing an issue, don't despair — instead, turn to our team to help! Ready to work with a team of experts you can count on? Schedule a consultation with Master Tech Plumbing today. We won't let you down.
Need to hire a plumber for your home or business in the Charlotte area? Look no further than Master Tech Plumbing.
We are Charlotte's premier plumbing service company, offering high-quality solutions to meet your needs. Master Tech Plumbing is committed to solving any plumbing problem in your home or commercial building. Call us now at (980) 613-8587 or fill out the form below to get started.